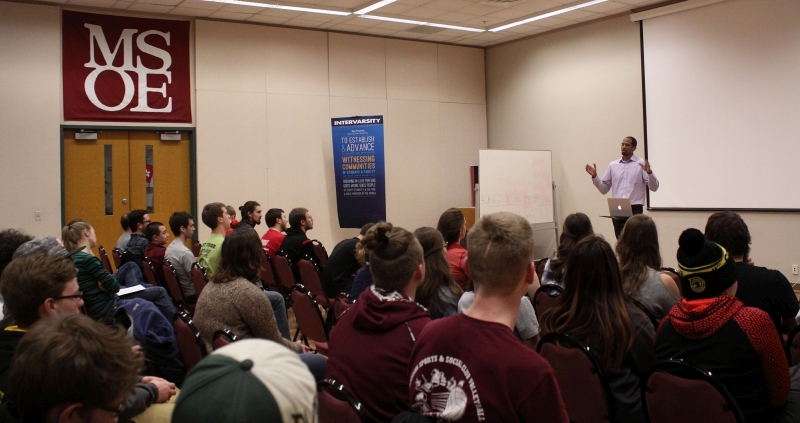 What is Fusion?
Each Thursday from 7 pm till 8:15 we come together as a large group community to learn, grow, and worship together through prayer, worship, and presentations from various speakers. Most weeks of spring 2020 we will meet in the Todd Wehr Auditorium on the corner of Broadway and Highland. Please check our calendar or your weekly email to confirm the location each week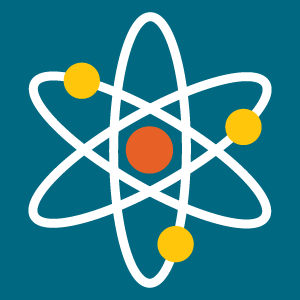 Fusion Speaker Recordings
Miss a Fusion? Didn't get the class schedule you wanted? Want to share a talk with someone?
No Problem! Recordings of our past Fusion speakers can be found below.
2020-2021 Fusions
10/15/20 Is God Still in Control? with Jaime Brunner, MSOE InterVarsity Staff
10/8/20 Text your Questions- a fast-paced time answering chapter questions (the beginning is cut off) with Pastor Jason Esposito
10/1/20 Why Should we Pray? with Brock Elstro, InterVarsity Regional Intercessor
9/24/20 What is Worship? with Travis Knapp, Church Worship Director
9/10/20 Welcome to InterVarsity with Pete Millar, MSOE InterVarsity Staff
2019-2020 Fusions
2/4/20 The Genealogy of Jesus with Mark Anderson, MSOE IV alumnus
1/23/20 Living the Intentional Life with Andrew Gray, MSOE IV alumnus
1/16/20 Talking About Feelings Gets A Bad Rap with Linda L'Abbe   hand out 
1/9/20 Health > Hurry with Pastor Josh Koskinen
12/12/19 A Time Released Christmas Rescue with Pastor Tom Tunnicliff
12/5/19 It's All About Me with Randy Brown, MSOE IV Alumnus
11/14/19 Having an Attitude of Thanksgiving with Jaime Brunner, MSOE IV Staff
11/7/19 Preparation Determines Performance with Marque and Lisa Shaffer
10/31/19 Worship: Capturing the Heart of God with Rondale Austin
10/17/19 Romans 14: How to love each other at different spiritual levels with Josh Hummel, MSOE IV alumnus
10/10/19 Becoming the Body: Romans 12 with Kyongmin Song, MSOE IV alumnus
10/3/19 Romans 6 with Pastor Marques Jones
9/26/19 One Body, Many Parts: Why Connecting to a Church in College Matters with Rev Jon Talley
09/19/19 Community: How to manage the detours of life by Nikky Weise, MSOE IV student
09/12/19 Welcome to IV by Pete Millar, MSOE IV Staff
2018-2019 Fusions
03/07/19 1 Timothy 4 with Rhea Briscoe
02/14/19 Esther 9-10 with James Kern, MSOE alumni
02/07/19  Esther 7-8 with Pete Millar, IV Staff
01/31/19 Esther 4-6 with Nikky Weise, MSOE student
01/24/19 Esther 1 – 3 with Pastor Christy Fehlen
1/17/19 Intentional in an Accidental World with Pastor Todd Pope
12/13/18 Rich's to Rags, the greatest story ever told with Pastor Steve Sonderman
12/6/18 Joy and Happiness with Pastor Stuart Briscoe
11/8/2018 Choosing Continual Forgiveness with Jennifer Loop
11/1/2018 Cultural Sins with Pastor Dave Briscoe
10/11/18 Ecclesiastes 3:15-33 with Josh Hummel, MSOE IV alumnus
10/4/2018 Ecclesiastes 3:9-14  Working so Hard but for What with Tina Yolo, MSOE IV alumna
9/27/2018 Ecclesiastes 3:4-8  What time is it? with Pastor Jason Esposito (video here)
9/20/2018 Ecclesiastes 3:1-3 Reminders with Pastor Dan Hummel
2017-2018 Fusions
3/8/18 Out of Context Verses: Principles of Interpreting the Bible with Pastor John Ramer
2/15/18 Cross-Cultural Evangelism with Pastor Marques Jones
2/1/18 The Prodigal Son with Jaime Brunner, MSOE IV Staff
1/18/18 Facing the Giants with Dr. Shanthini Baskaran
1/11/18 Mission with Mark Anderson, MSOE IV alumnus and former IFES staff
12/7/17 Biblical Marriage with Pastor Stuart Briscoe
11/30/17 Waiting, Dating, and Mating with Pastor Frank Gill
9/14/17 Together is Better than Alone with Pastor Steve Sonderman
Classic Fusions
3/20/2014 Dating and Purity 1 Tim 4:13 with Pastor Dave Briscoe
5/1/2014 Vocation with Rev Scott Seefeldt
9/18/2014 God: Glory/majesty/awesome/Holy with Pastor Stuart Briscoe