Men's Dinner
Location: Alumni Partnership Center (APC)
When: December 7th, 5:30-8pm
Please RSVP by December 1st
24-Hour Prayer Room
Location: CC Chapel
When: 7pm Dec 8th - 7pm Dec 9th
On Dec. 8-9, Raider Catholic and InterVarsity are hosting a 24 hour prayer room in the CC Chapel. We are hoping to facilitate preparation and anticipation through Advent for Christmas in ourselves and those around us. There will be guided stations, prayer worksheets, music, coloring pages, and other ways to worship and pray. Feel free to sign up or just drop in at any time during the 24 hours!
Regional Athletes Overnight | December 6-7
Location: Riverside Bible Camp (near St. Point, WI)
Cost: $45 (Open for Registration)
Fusion (large group)
Join InterVarsity Christian Fellowship every week as our chapter gathers together for an evening of worship, fellowship, and learning from speakers on a variety of topics.
Thursdays, 7pm | CC MPR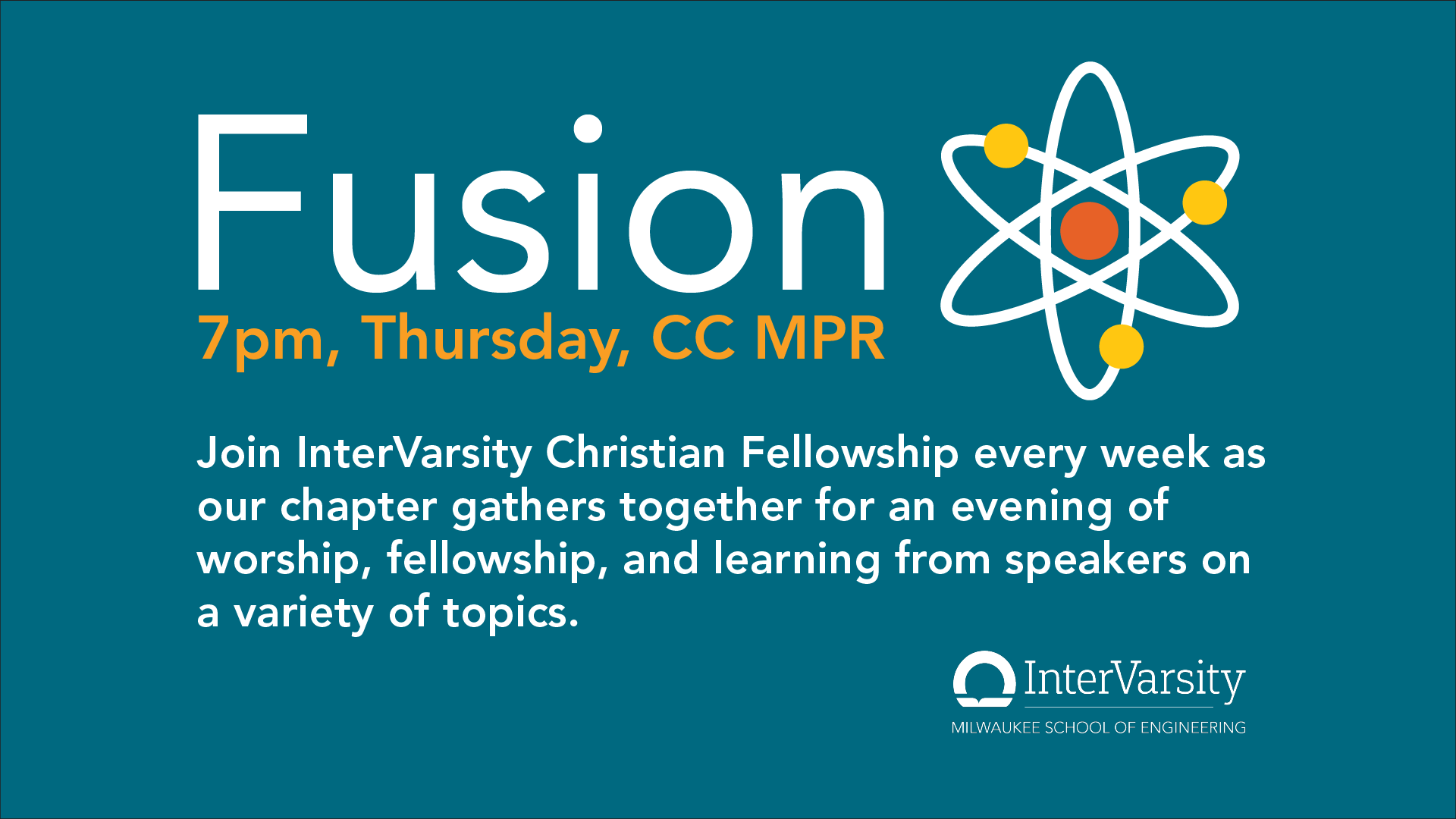 Men's Community
Saturday, 10am | CC 210

A group of young men meeting together to become better disciples of Jesus. Specific weekly activities will range from fun de-stress activities, serving the community around us, encouraging each other in accountability groups, and learning about Christian manhood.
Contact Luke Nelson for more info

* You can also add this MSOE IV Google calendar to your personal calendar. Simply click on the +Google calendar at the bottom of the calendar above.
* Request to join our facebook group for community events that happen on the fly or if you want to share the awesome things God is doing on your floor, WitCom, etc.