Catalyst- Digital Camino de Santiago Oct 23-24, 2020
Pilgrims experiencing grief, loss, confusion, and longing have walked the Camino de Santiago, a historic pilgrimage in Spain for centuries. In pandemic plus societal, political, and economic unrest, we all need to hear from God. We invite you to carve out 24 hours to start your pilgrimage. Pilgrimage moves us from a place of transition to a place of transformation.
Everyone will receive a way to download up to 5 "pilgrimages" that you will listen too. Either on a walk by yourself, with others, or cozy up in a nice place in your apartment or dorm. Find a friend or roommates to de-brief the experience with and be excited for what God has for you.
Orientation will begin at 4:30-5pm Friday evening and MSOE community time at 7pm. The conference will wrap up with a closing session from 5-6pm Saturday. Register for Camino below.
Halloween Fun-  MSOE After Dark Event
Saturday, October 31st, 8-10pm on Viets Field. Bring your mask and costume and come out for a great time! Contact smithaa @msoe.edu
Join us and many other student orgs on campus for trick or treating, games, photo booths, costume contests, and more!! Use the QR code to sign up for the costume contest and for more information!!
Fusion (large group)
Join InterVarsity Christian Fellowship every week as our chapter gathers together for an evening of worship, fellowship, and learning from speakers on a variety of topics.
Thursdays, 7pm- 8:15pm | Zoom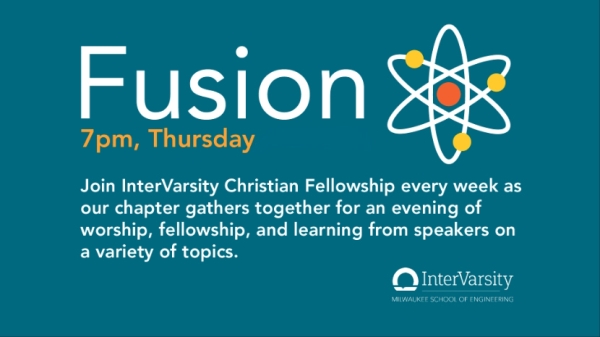 Join us for virtual church services
Since InterVarsity is not a church and given current restrictions, we are hosting (in partnership with other Christian orgs on campus) streaming rooms to participate communally in virtual live streams of a variety of local churches in socially distance environments.
More info coming soon for RSVP'ing for services
The Prayer Course
Do you feel sometimes like you don't know where to start with prayer? Does it feel like your prayers just sort of hit the ceiling? Do you want to gain a deeper understanding of the importance of prayer?
If you answered any of those questions or others, yes then The Prayer Course is for you! This course will take you from why we should pray, what we should pray about, and different options for prayer.
Starting Friday of week 2 during free hour (noon to 1 pm), running through week 10. The course is all virtual and will be conducted on Zoom
Contact Jackson Roels for more info (roelsj@msoe.edu)
Men's Community
A group of young men meeting together to become better disciples of Jesus. Specific weekly activities will range from fun de-stress activities, serving the community around us, encouraging each other in accountability groups, and learning about Christian manhood.
Contact David Schultz or Anthony Bartman for more info
Women's Community
Our women's community seeks to come together for fun activities to help us relax from the rigors of MSOE, encourage each other, laugh a lot, and grow in being Godly women.
Contact Ashley Smith or Tracy Rice for more info.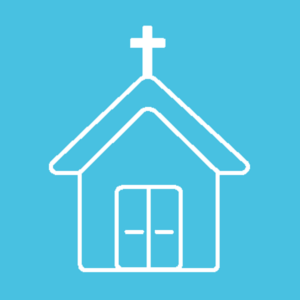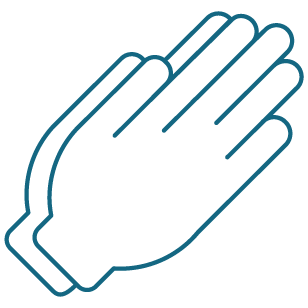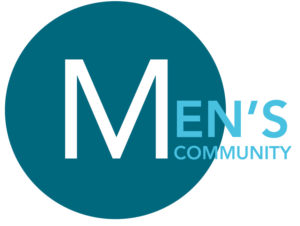 * You can also add this MSOE IV Google calendar to your personal calendar. Simply click on the +Google calendar at the bottom of the calendar above.
* Request to join our facebook group for community events that happen on the fly or if you want to share the awesome things God is doing on your floor, WitCom, etc.